FASTER STILL
Resort 2023
"SPEED PROVIDES THE ONE GENUINELY MODERN PLEASURE."
- Aldous Huxley

Combining the eternal allure of escape with the energy native to New York, Resort 2023 rebalances opposing elements—sharp and soft, past and future, masculine and feminine—to propose a wardrobe of momentum. Deliberate speed. Dynamic forms snap into focus, revealing fresh proportions, graphic precision, sublime textures, and deep surfaces. Intentional design makes room for chance and accelerates possibility.

This is a collection for now, illuminated by flashes of nostalgia: the darker, denser glamour of the late '70s and early '80s. The louche elegance of Studio 54, swathed in lamé and captured on black-and-white film. After-dark worlds where worlds collided. These reference points inform a new, 21st-century hedonism that emerges through the moody gleam of black sequins, bustier bodices, knitwear shot through with Lurex sparks, and miniskirts bisected by two-way zippers. Embellishment, in forms ranging from hand-applied Swarovski crystals to cashmere-lined fringe, is integral, not an afterthought.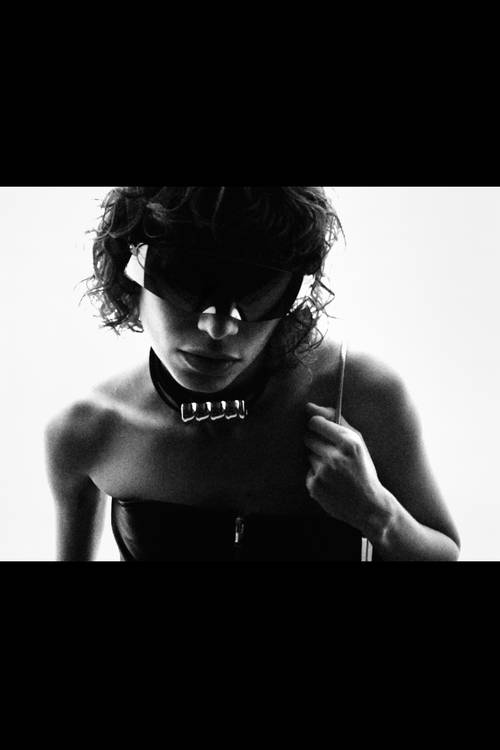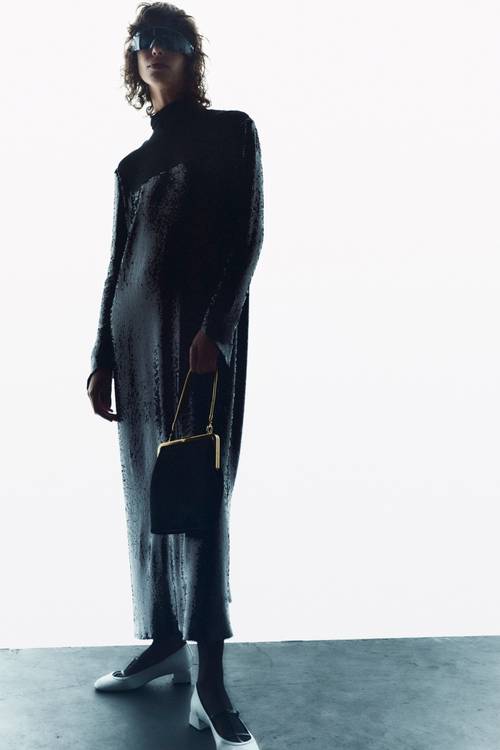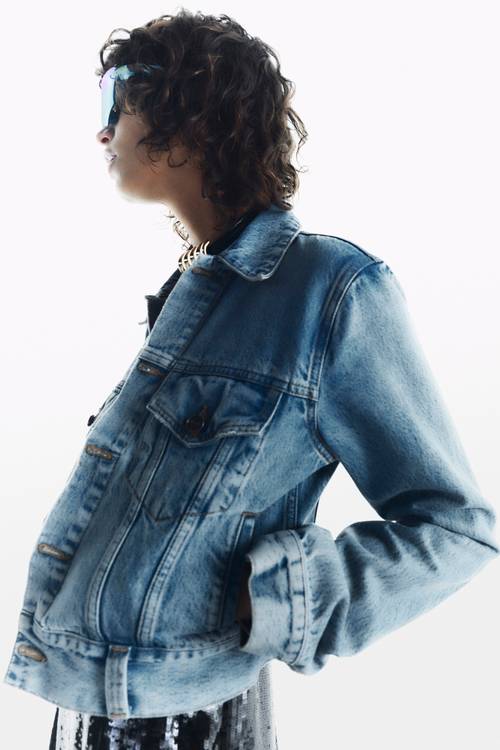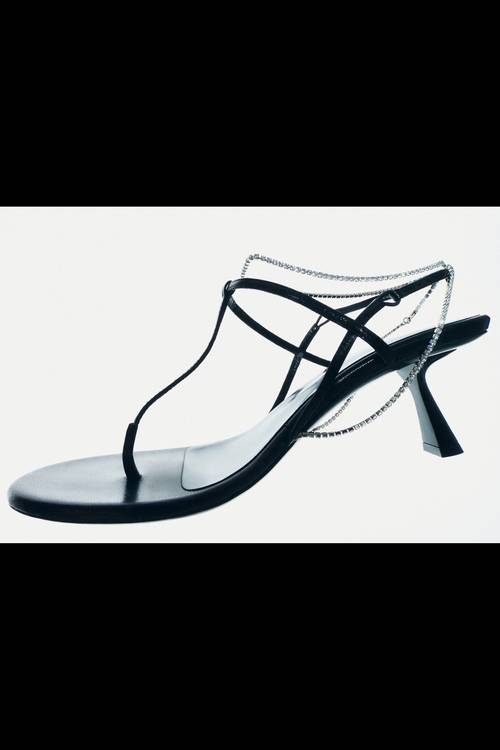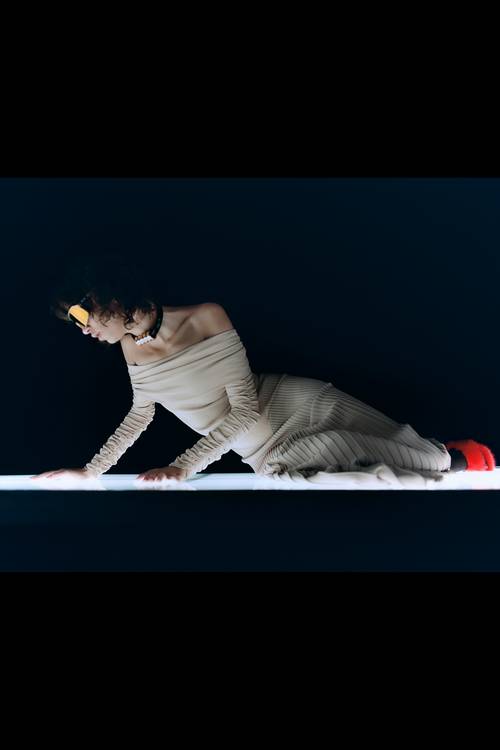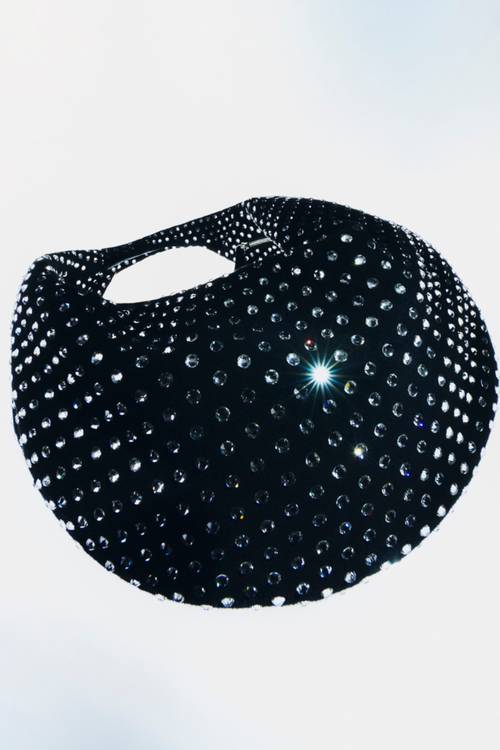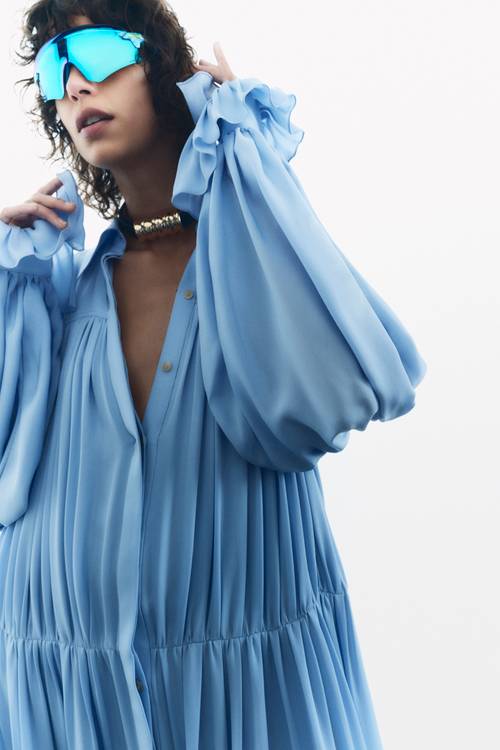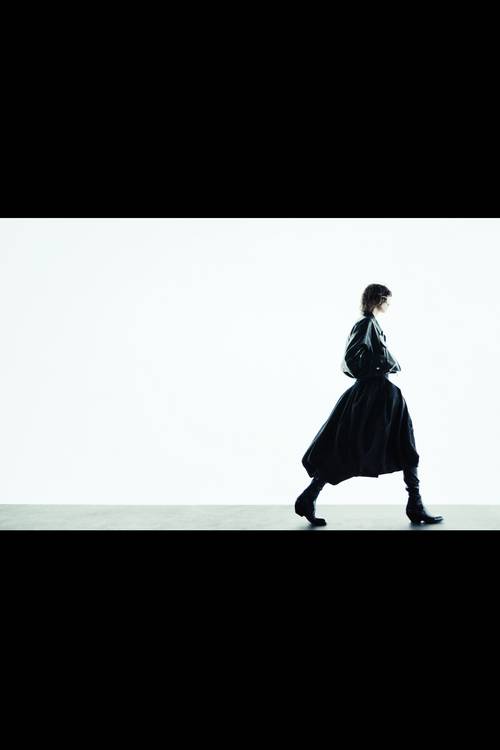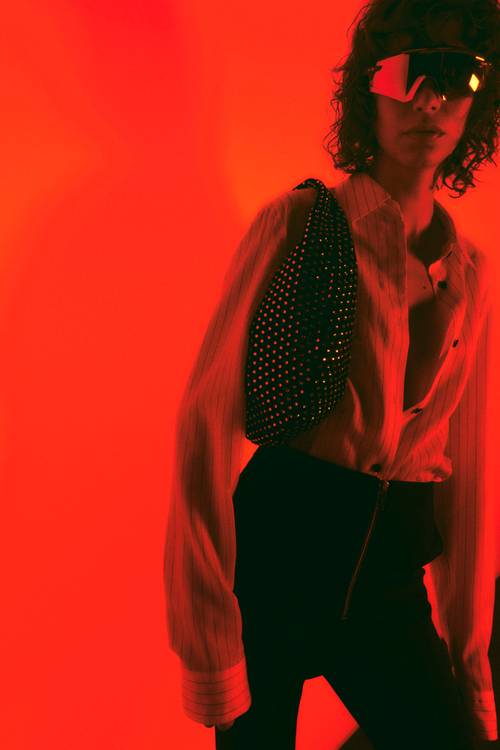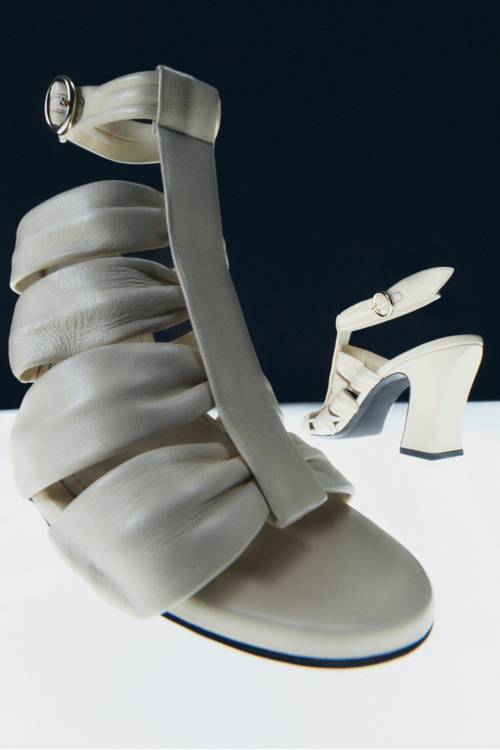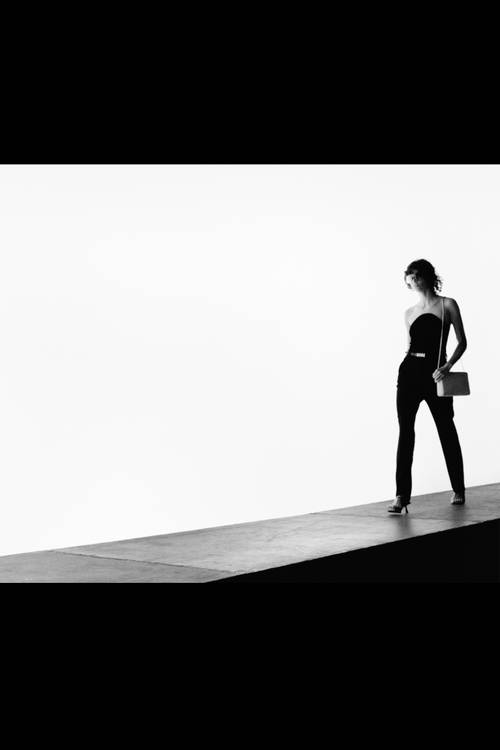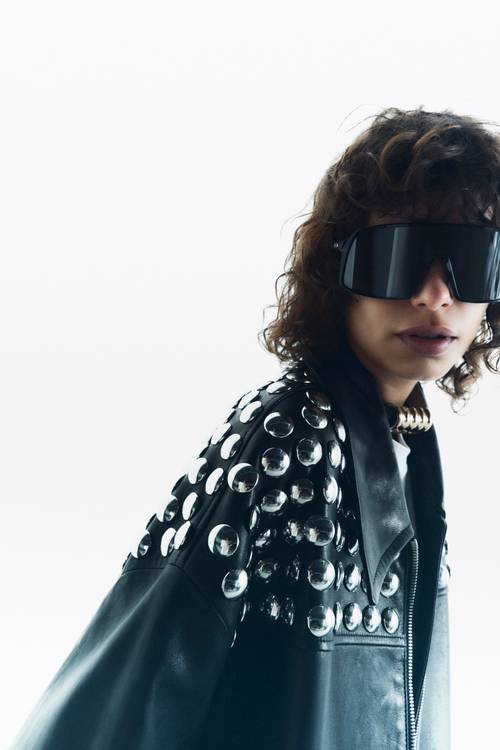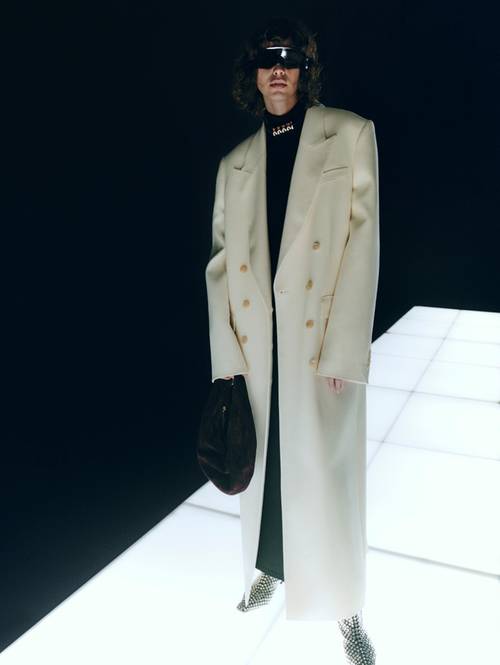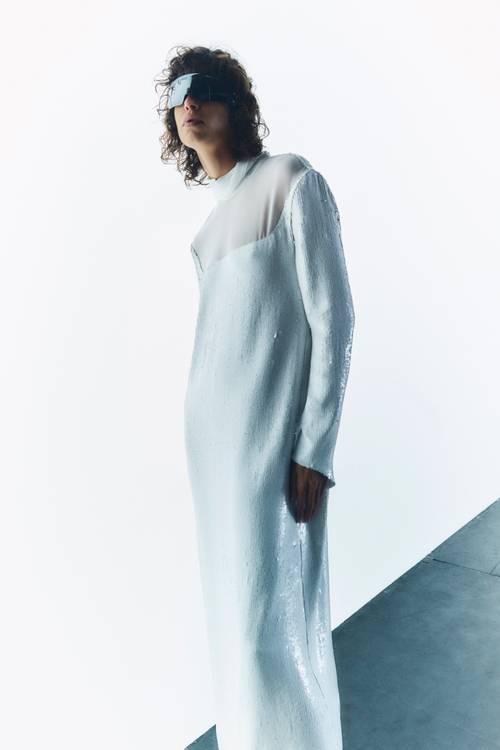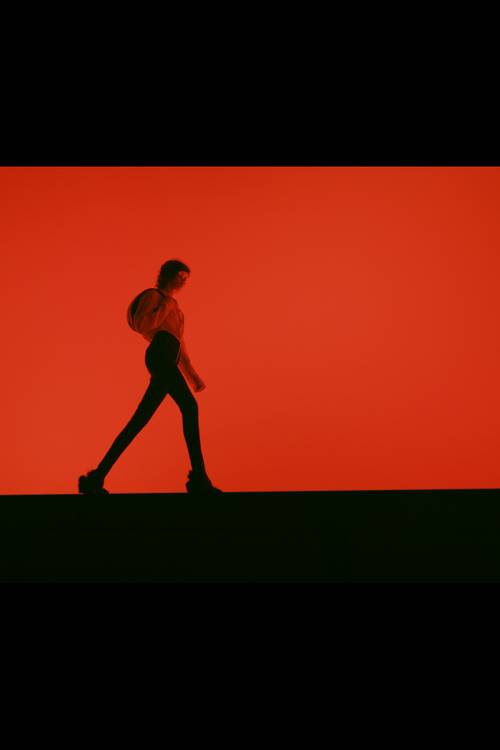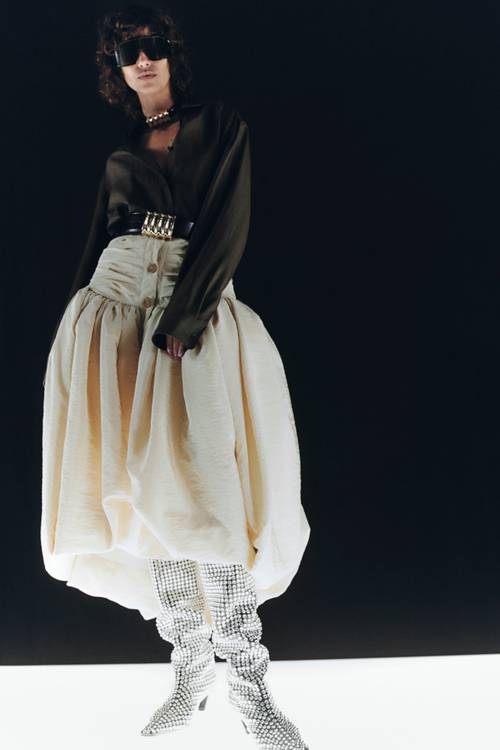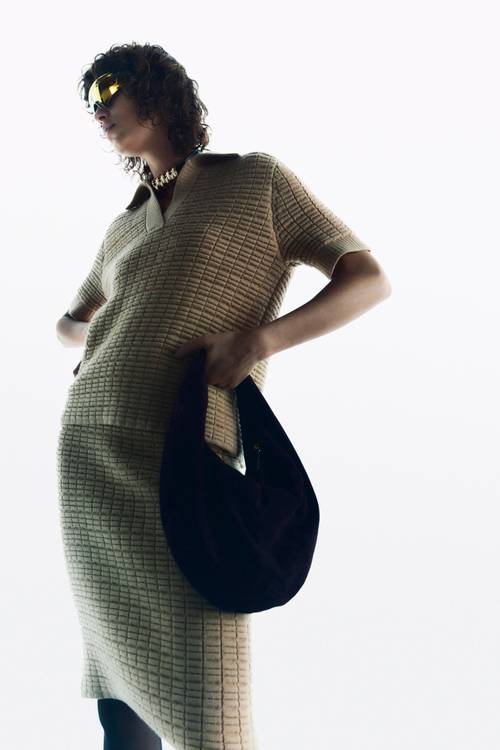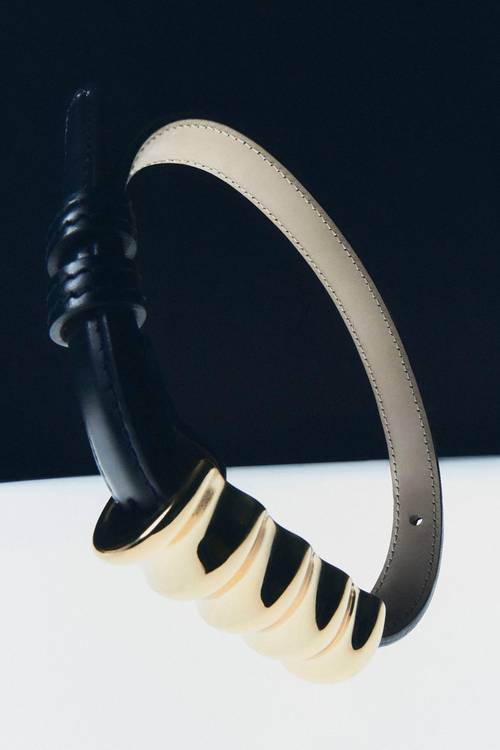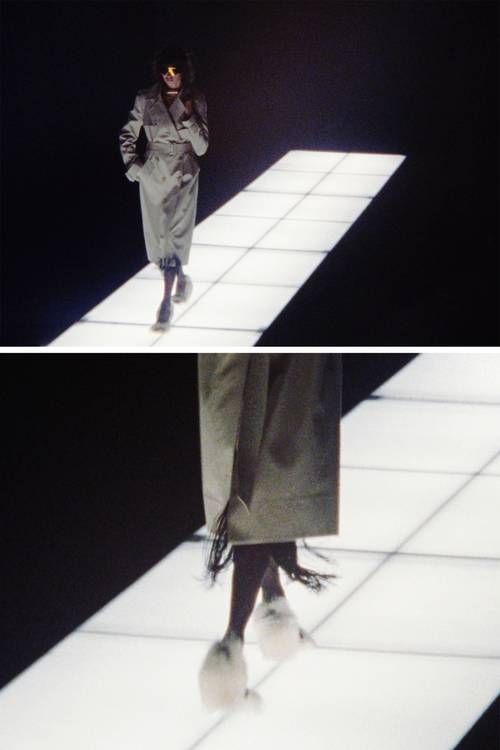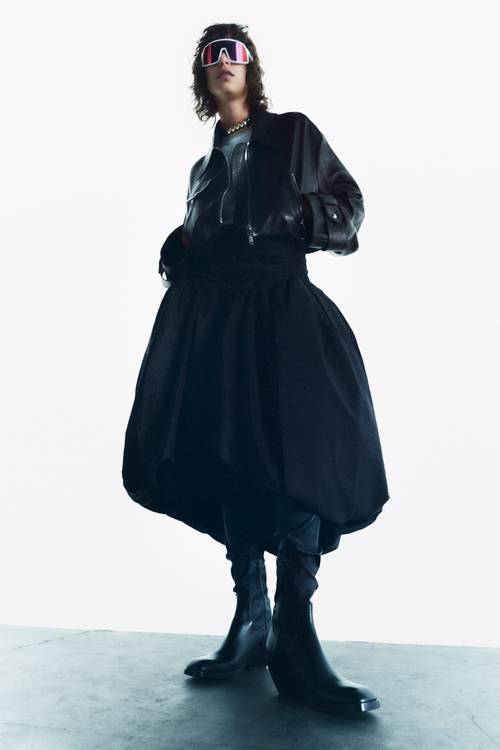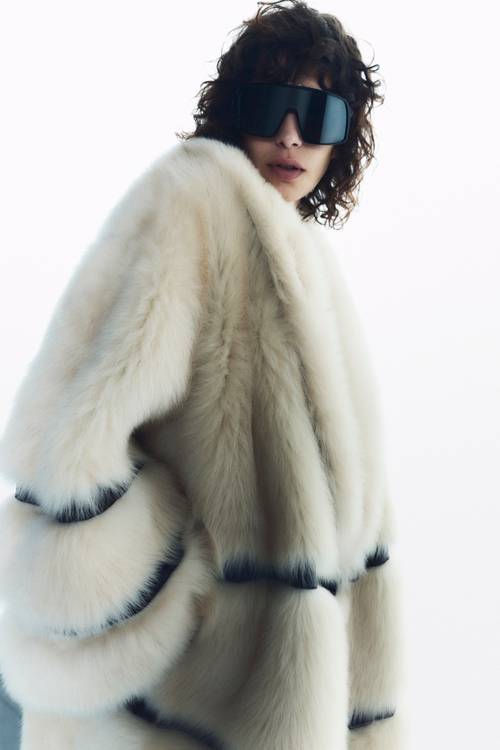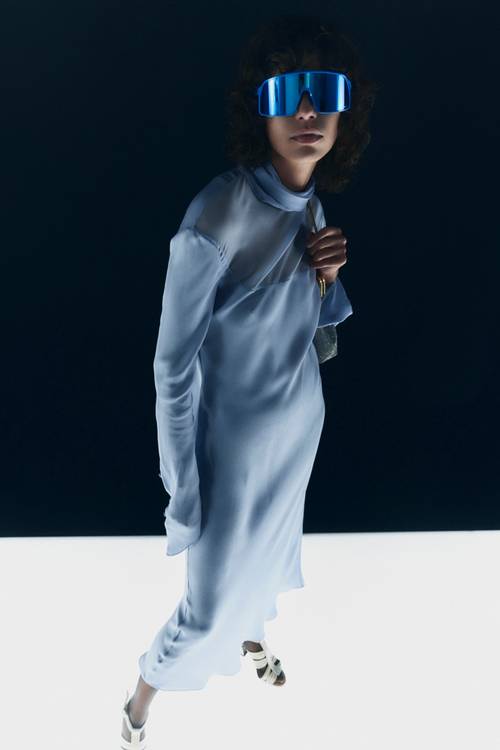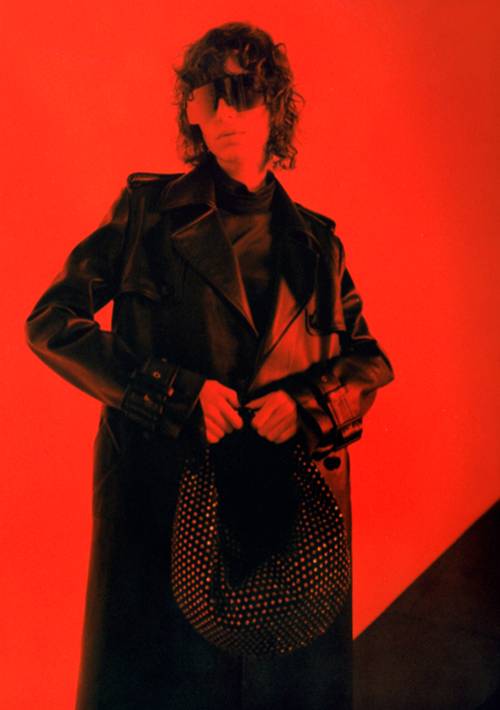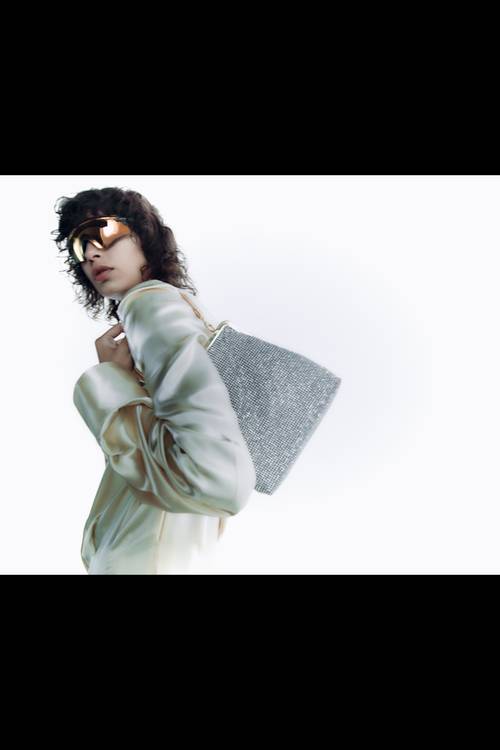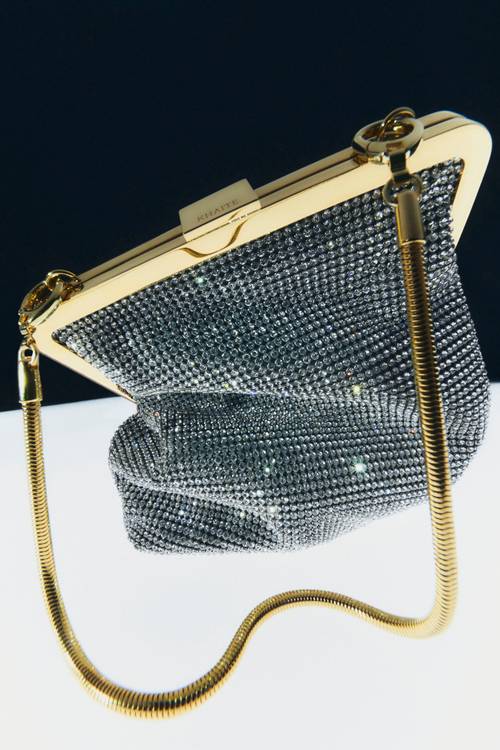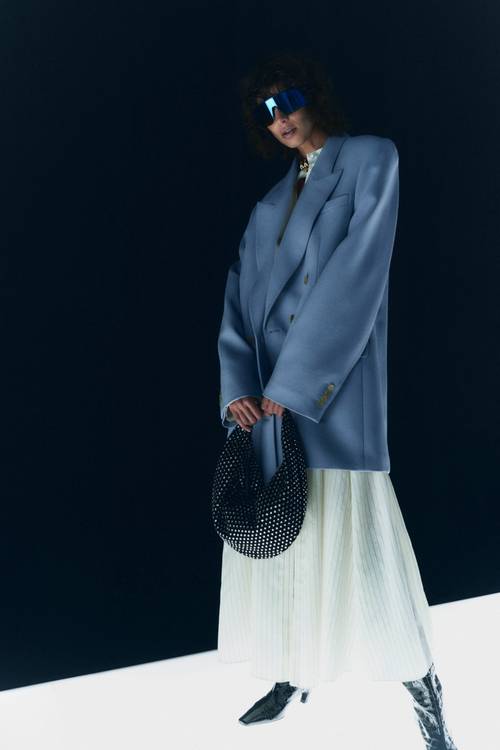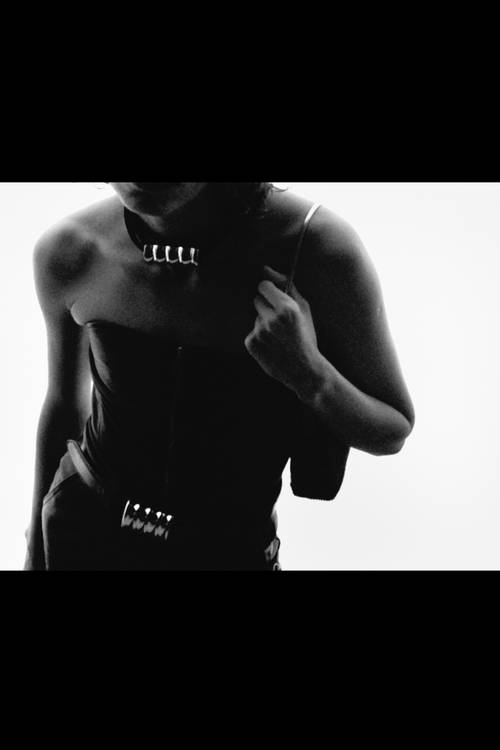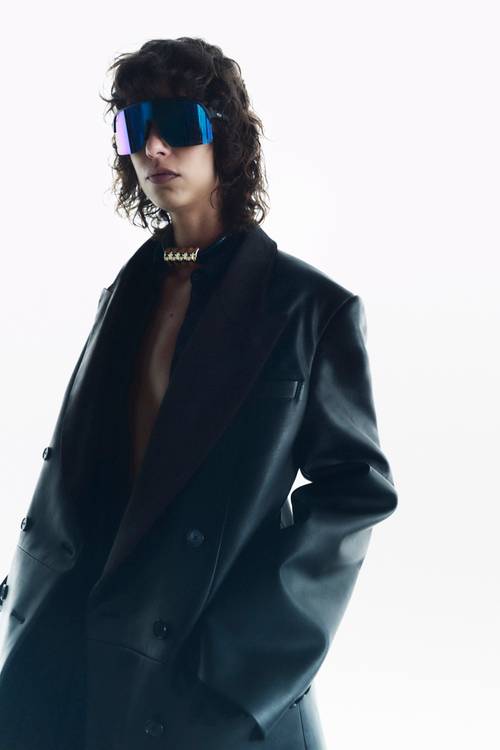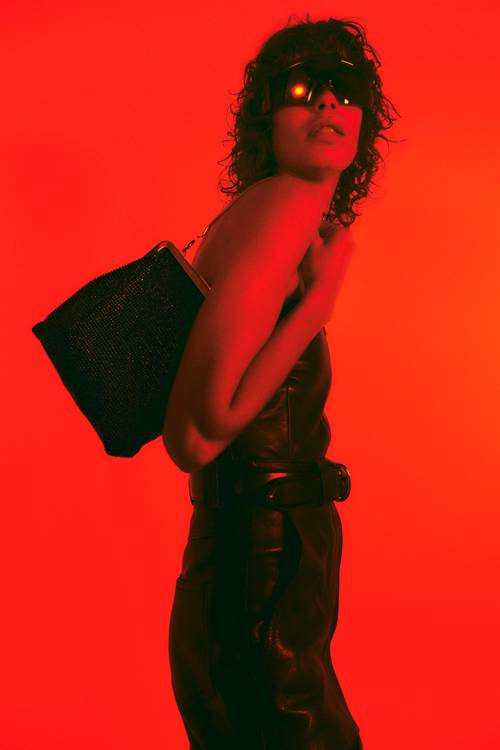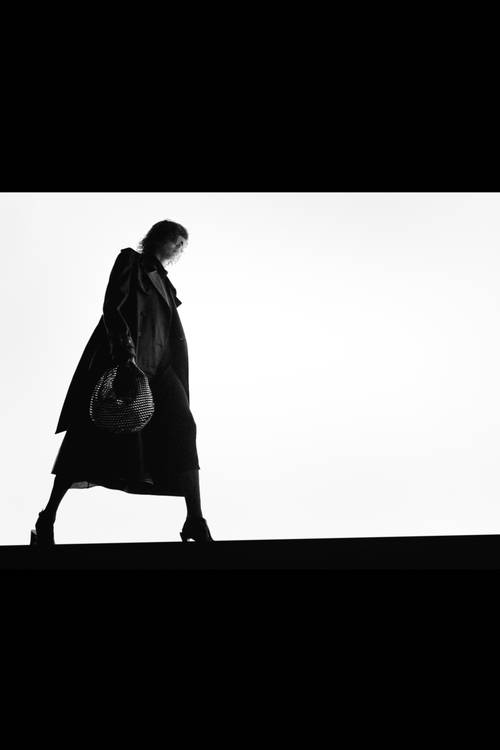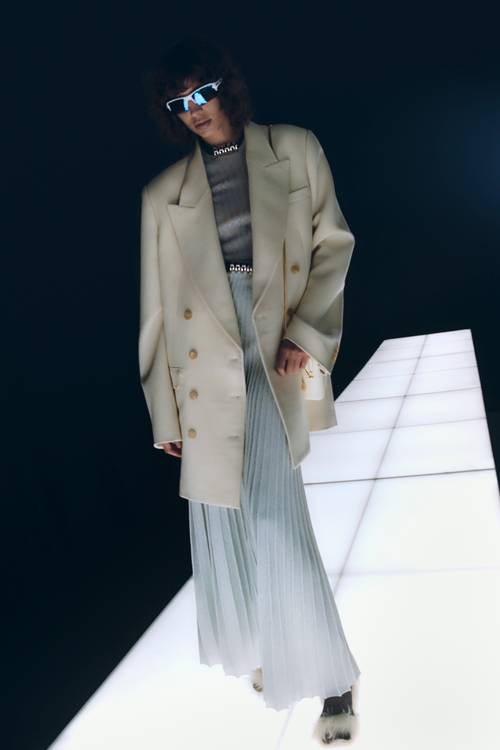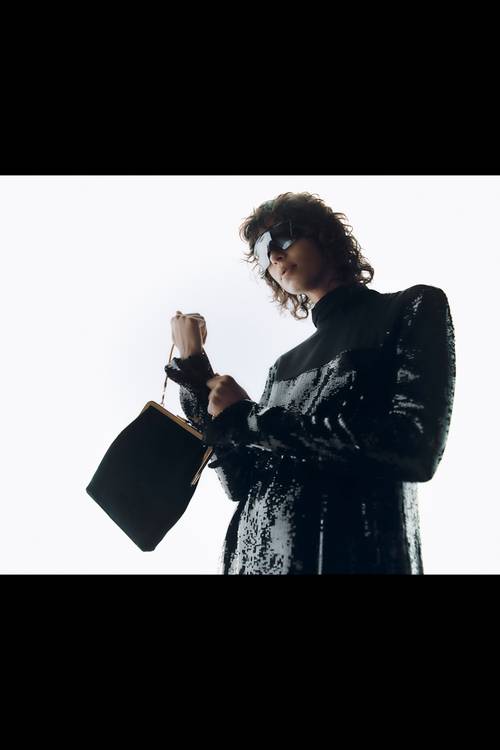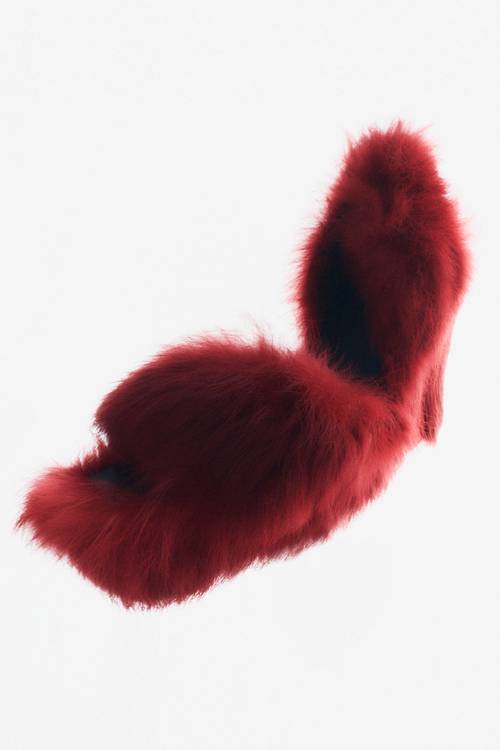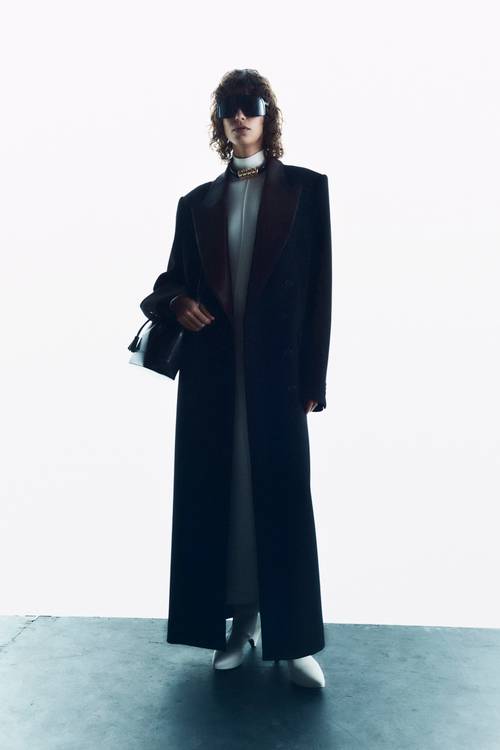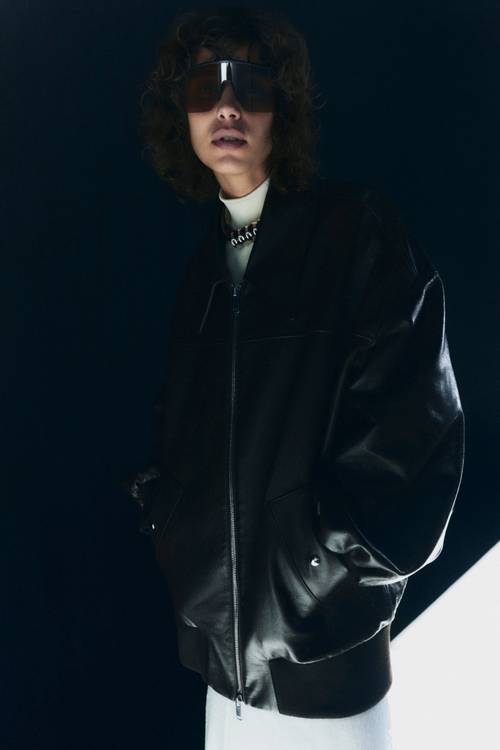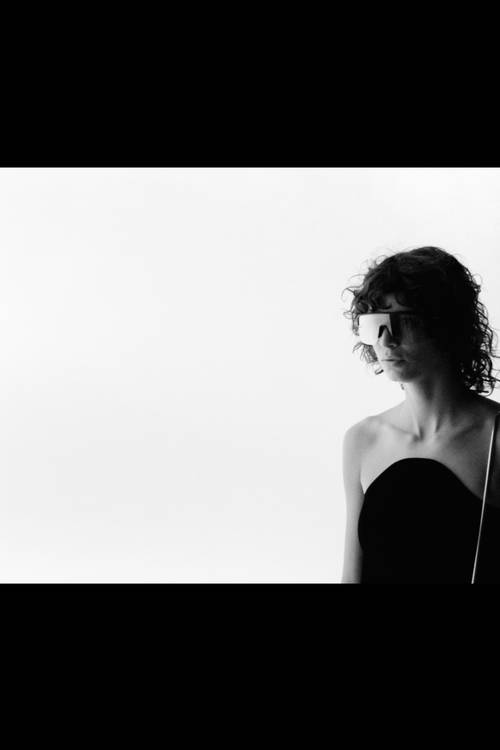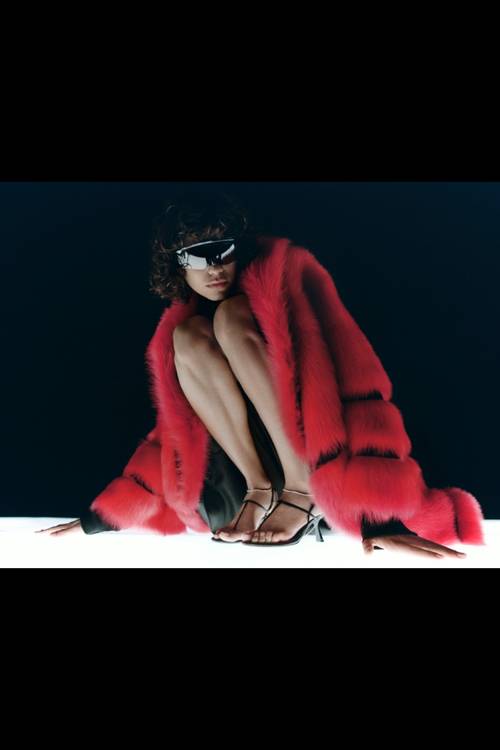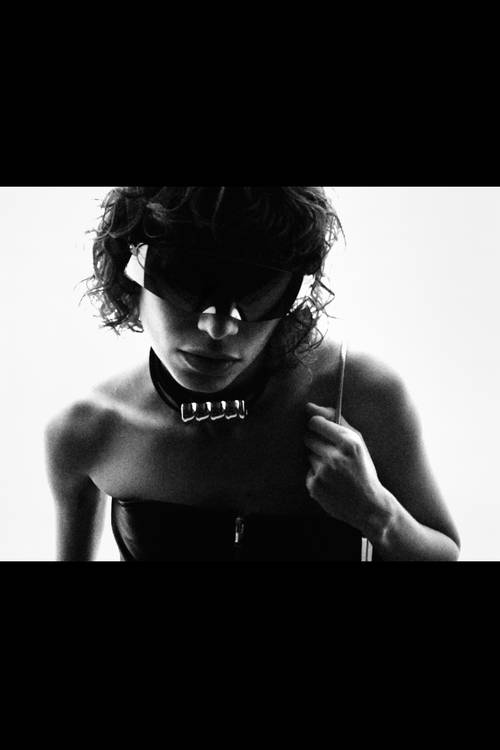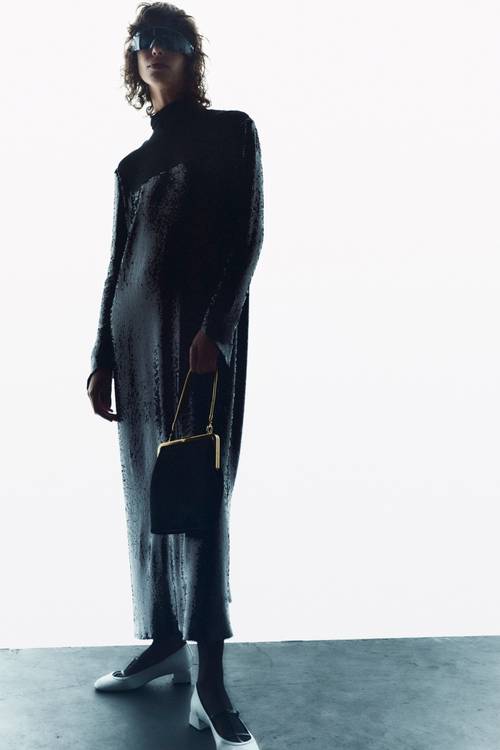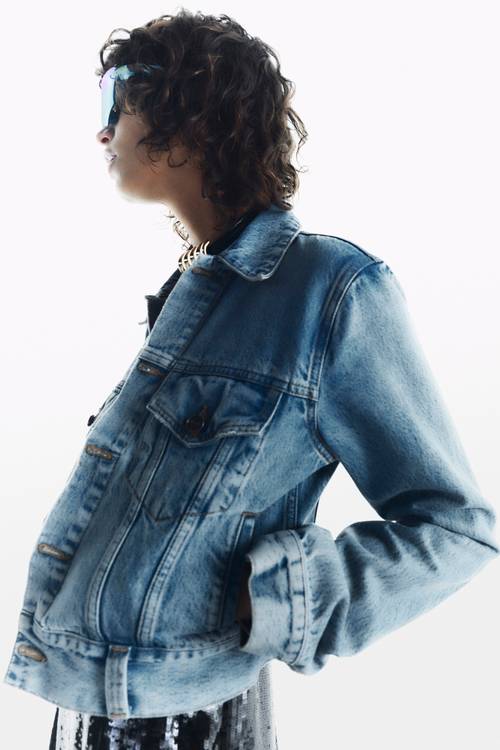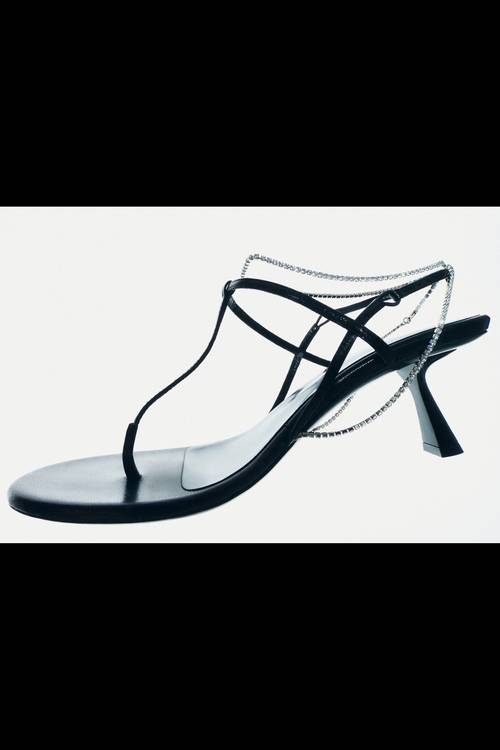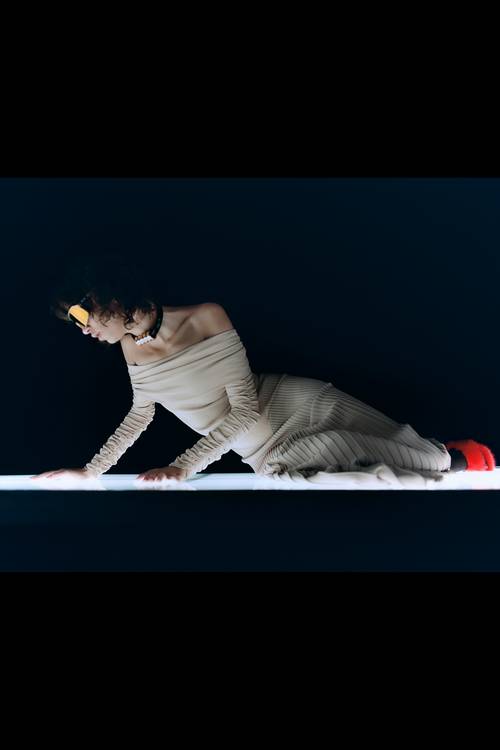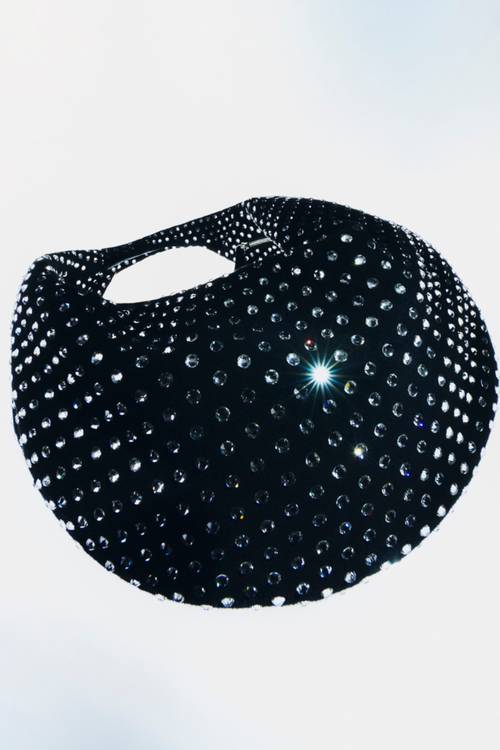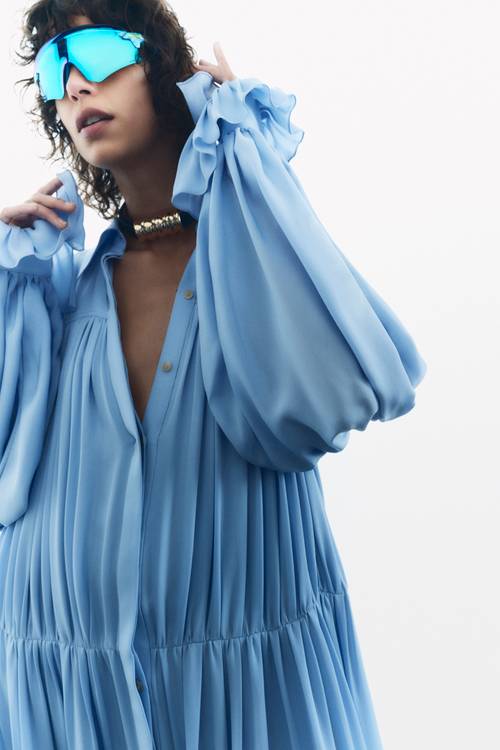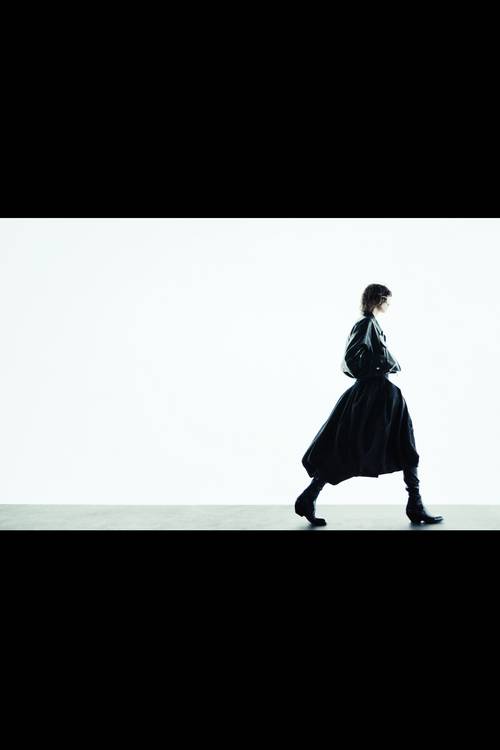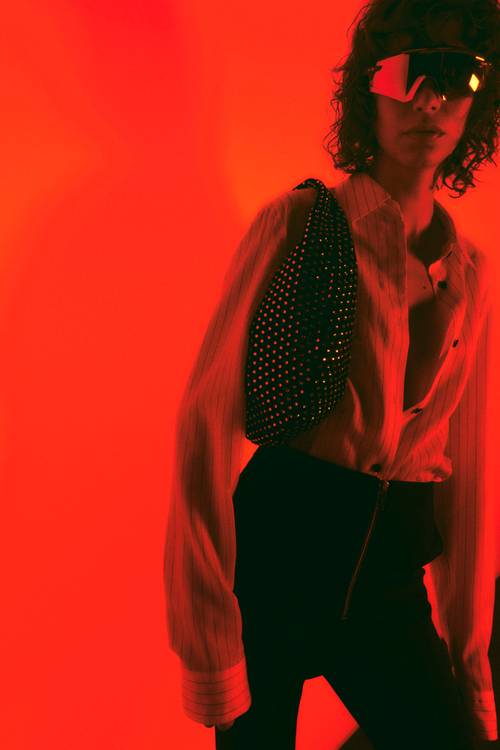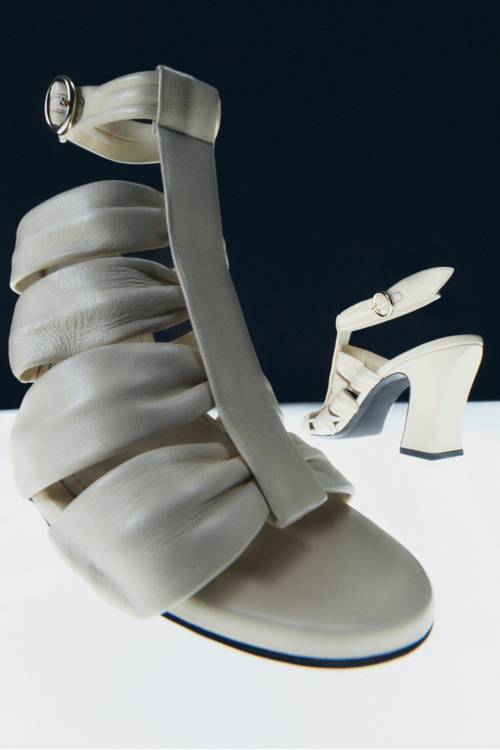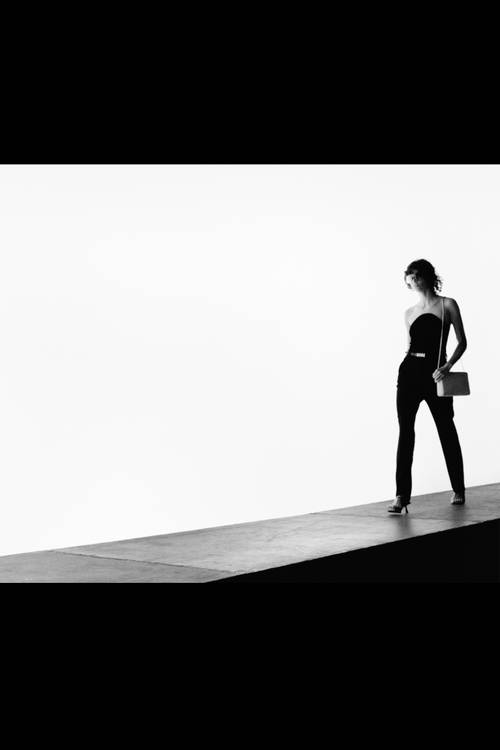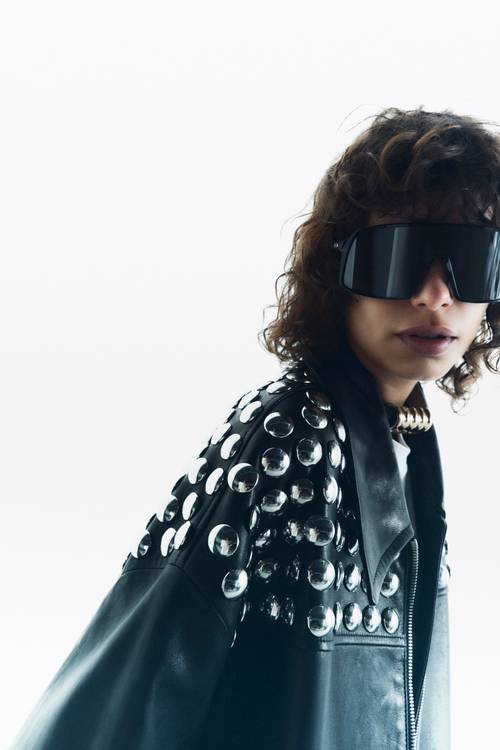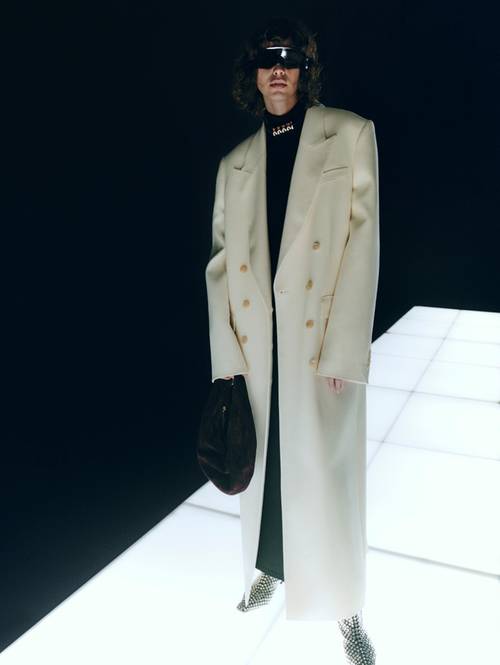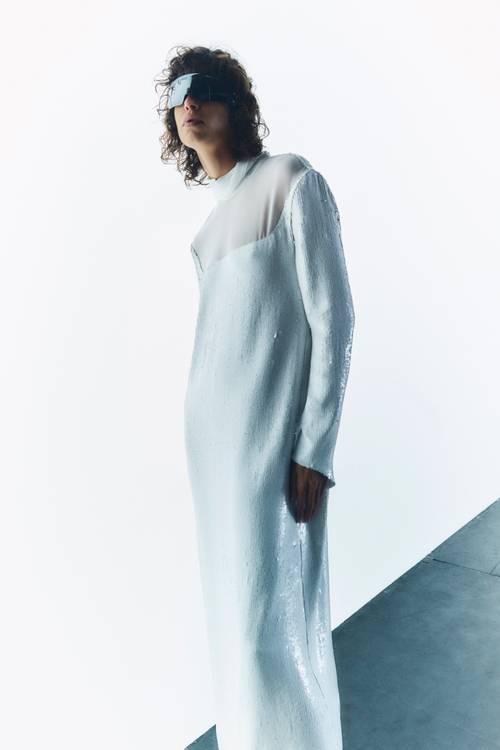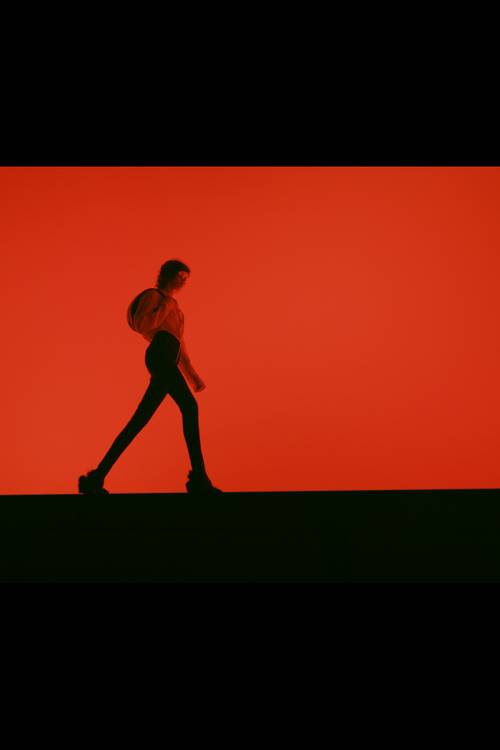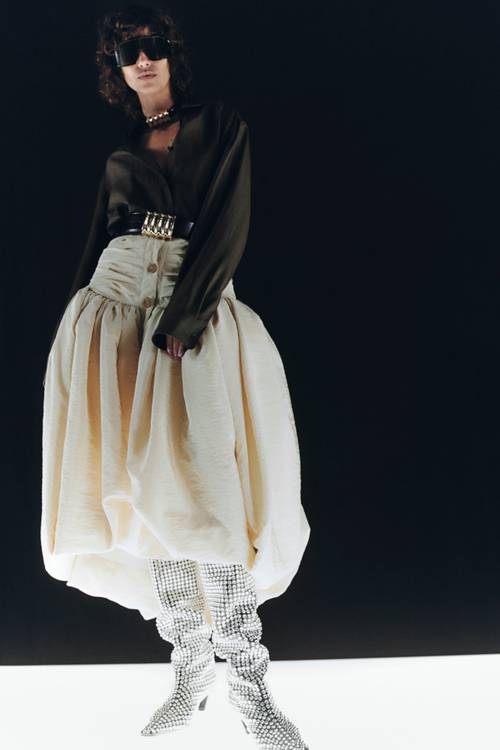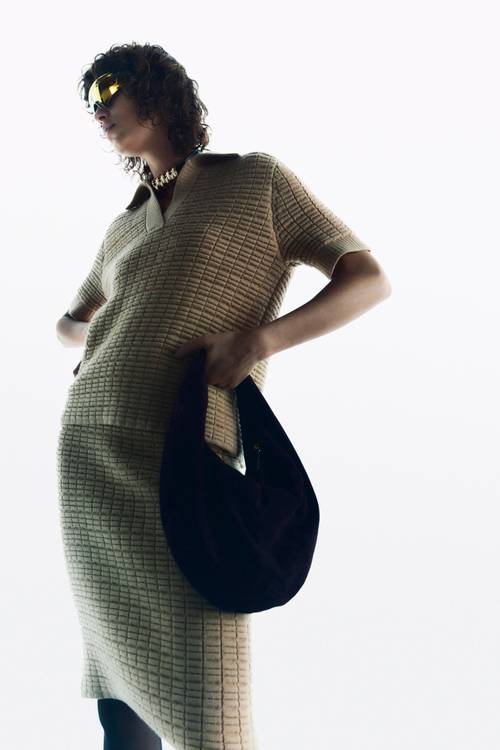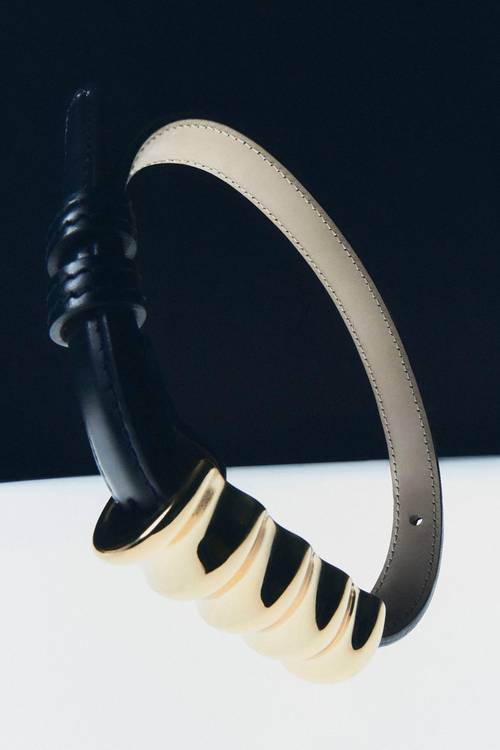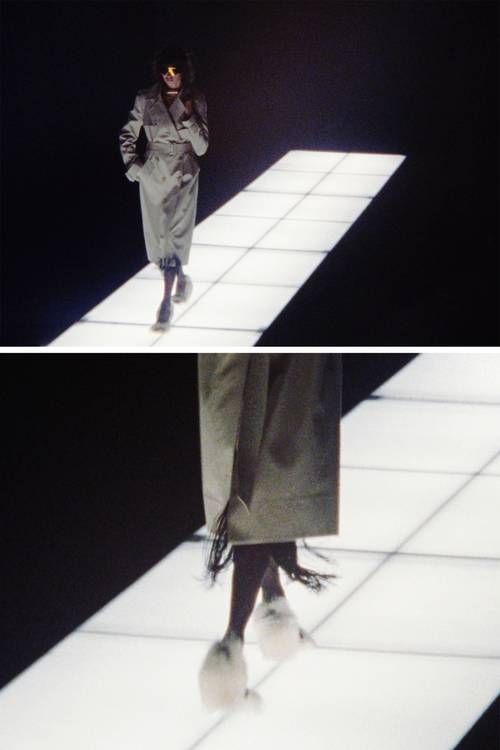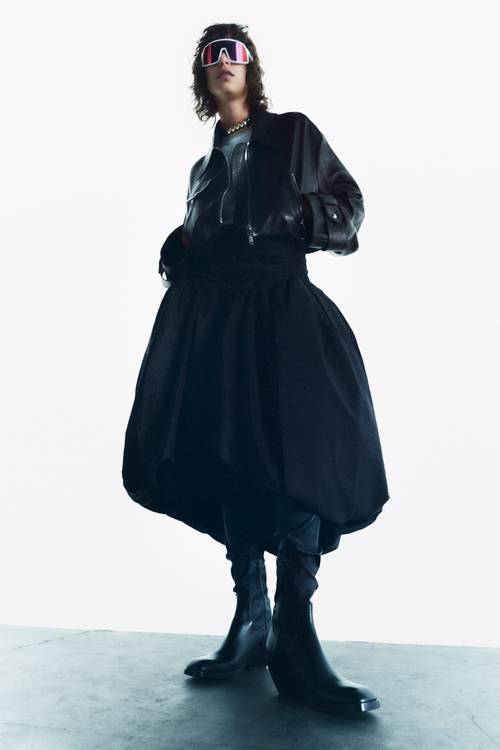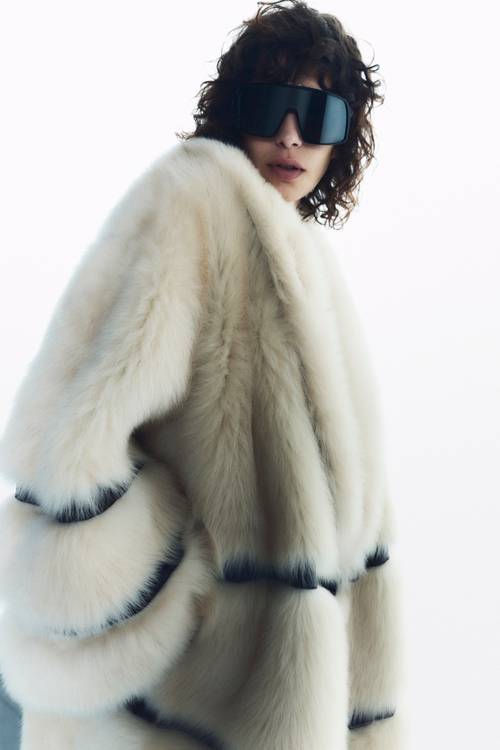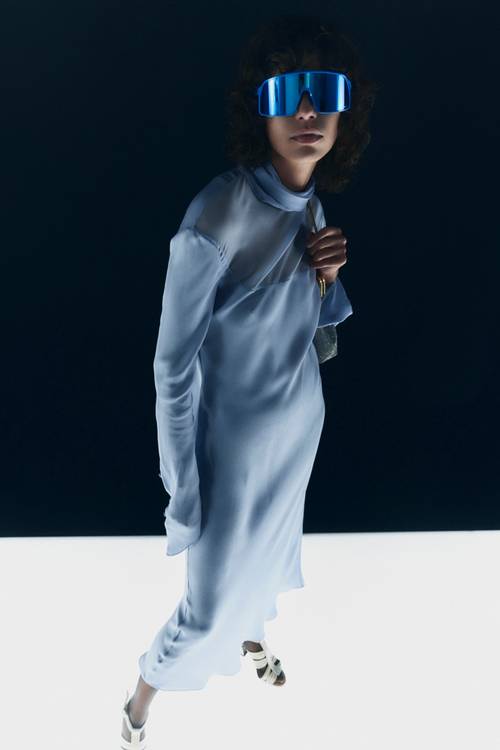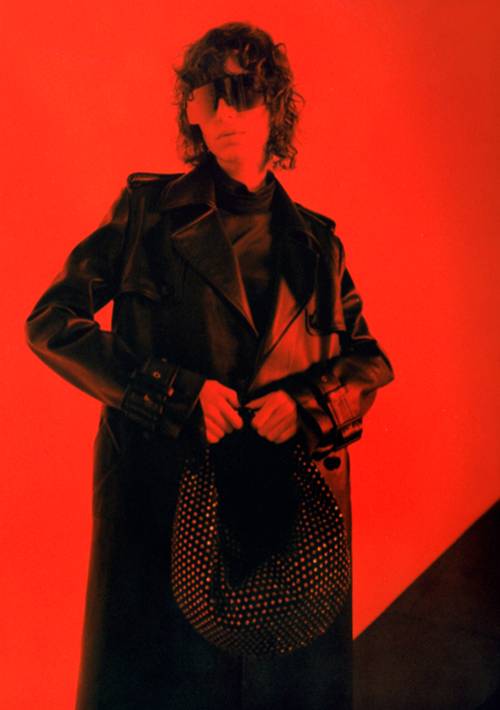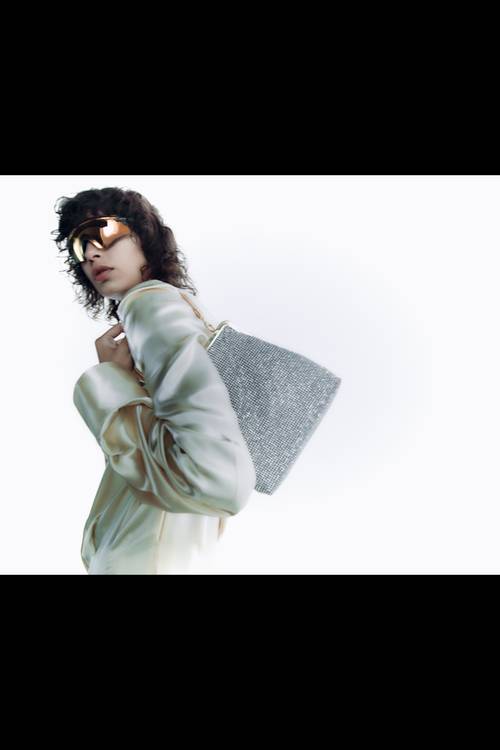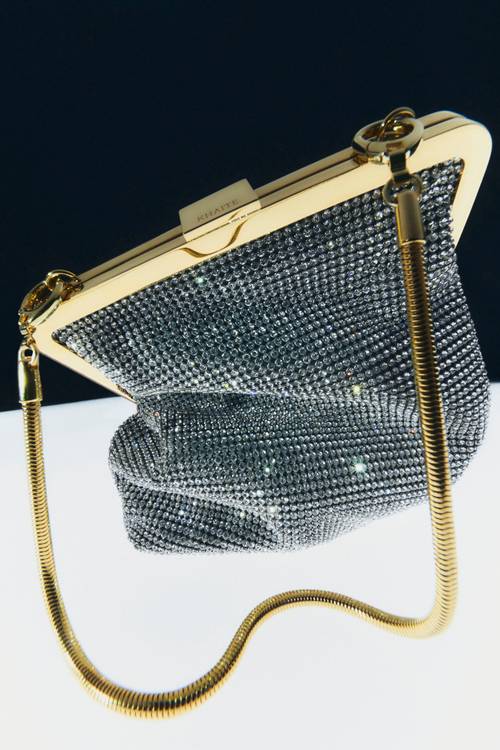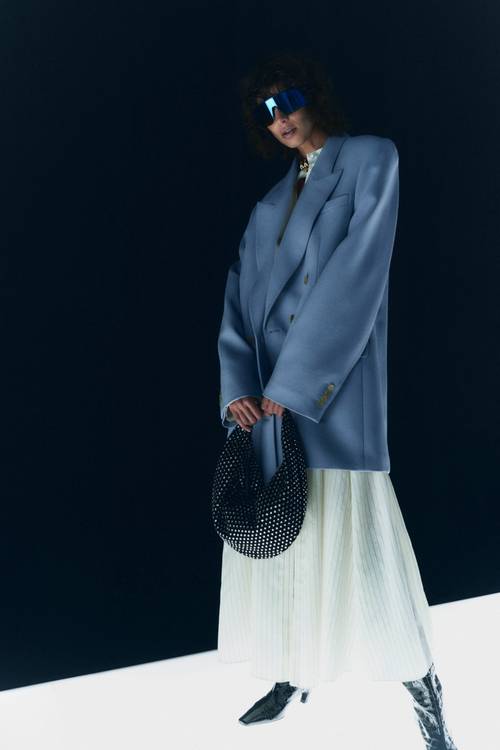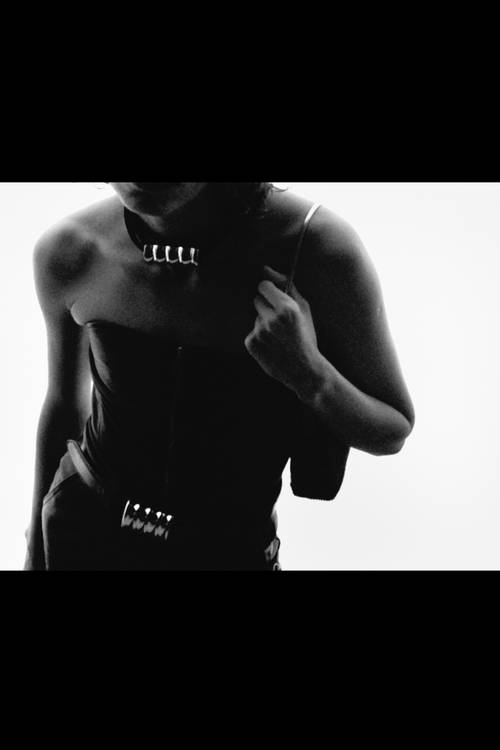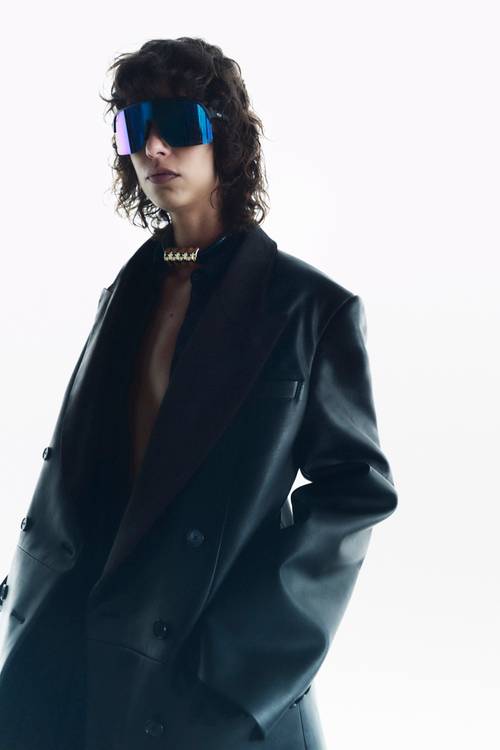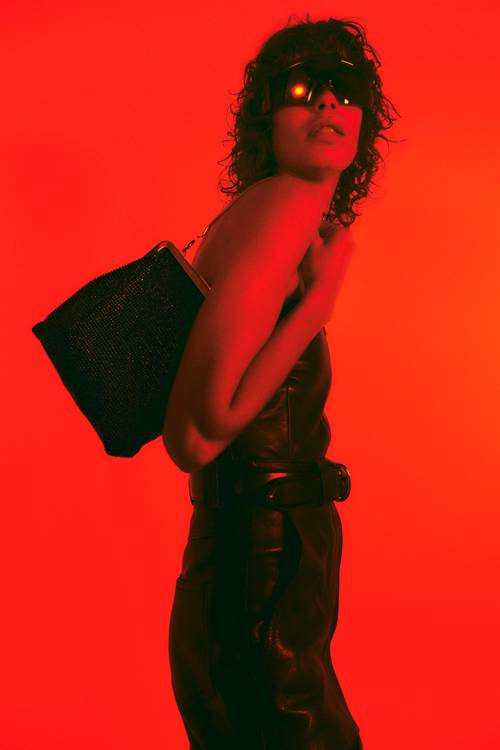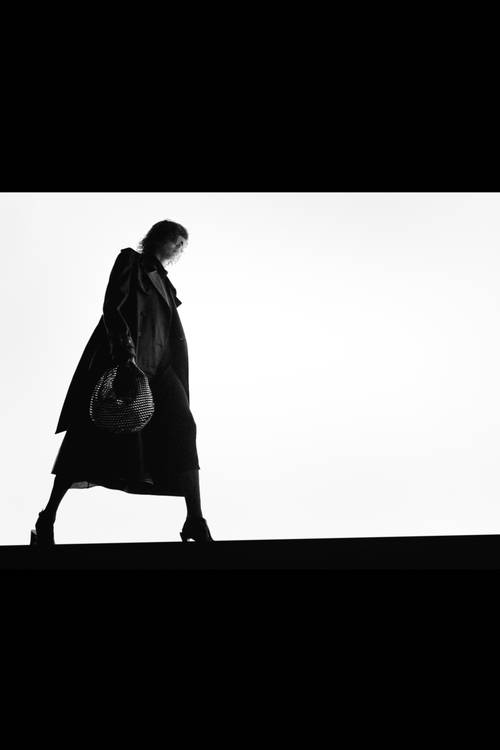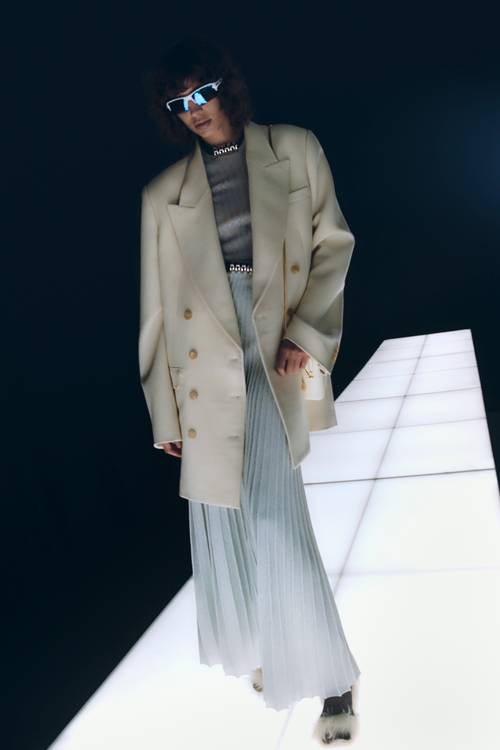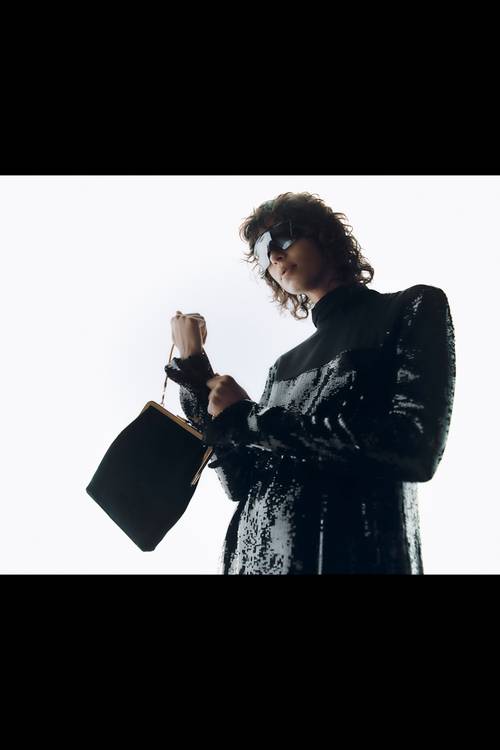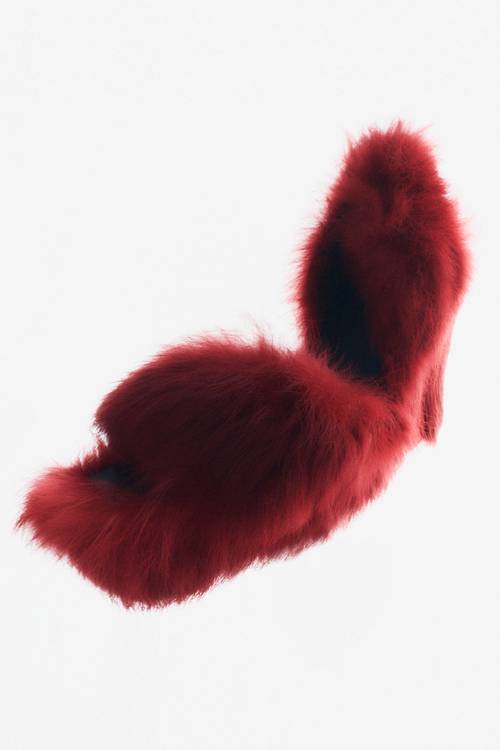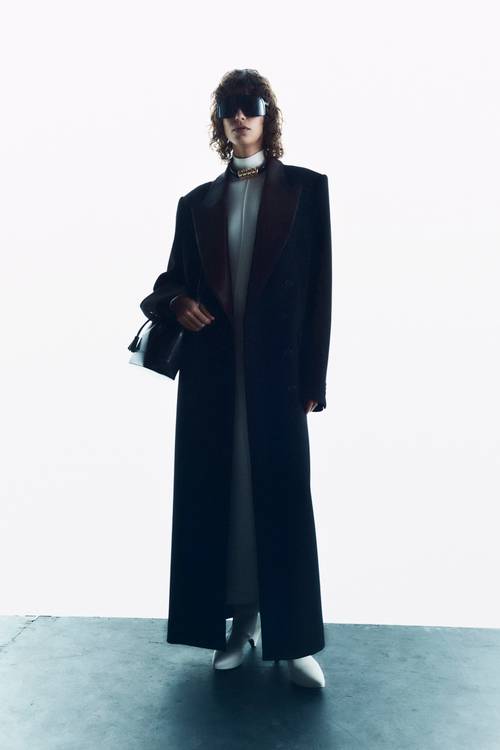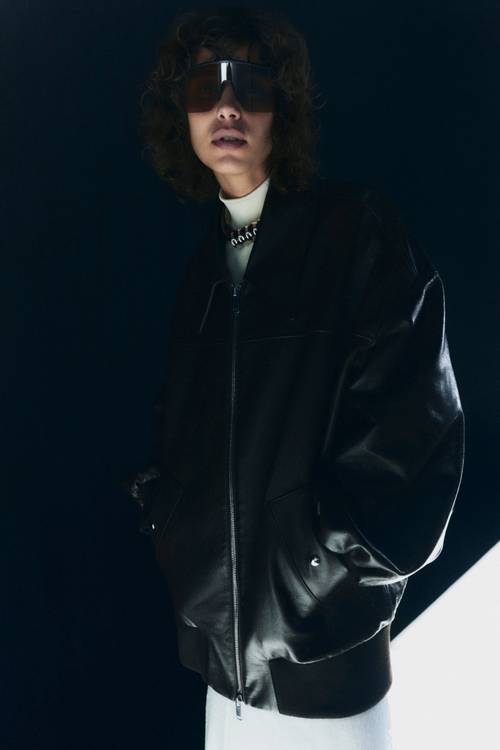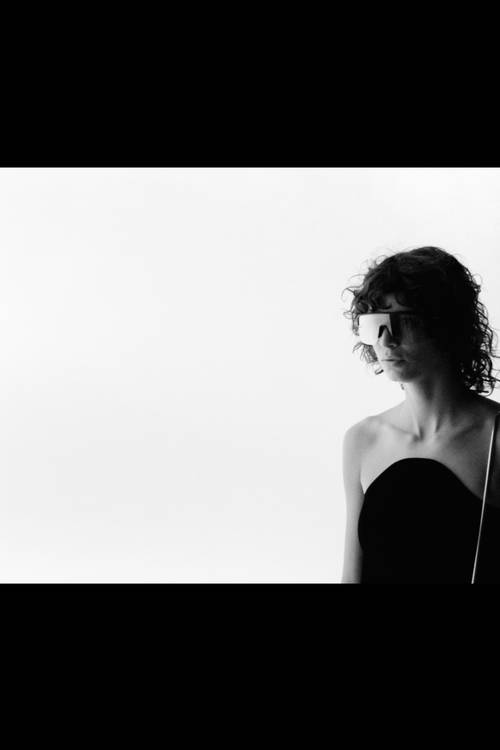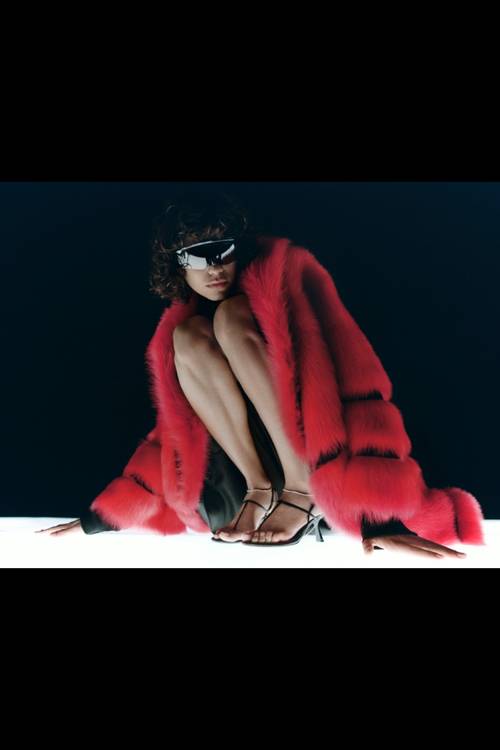 Resort 2023